Can someone avail Home Loan to add more rooms/ floors in the house?

There is a common perception that one can secure a Home Loan only for the purchase of a residential estate/property. But it is not the case, Home Loan has a multifaceted usage and can be availed for requirements such as construction, extension, and balance transfer.

In this write-up, we will specifically highlight Home Extension Loan, & how SMHFC customers can benefit from it.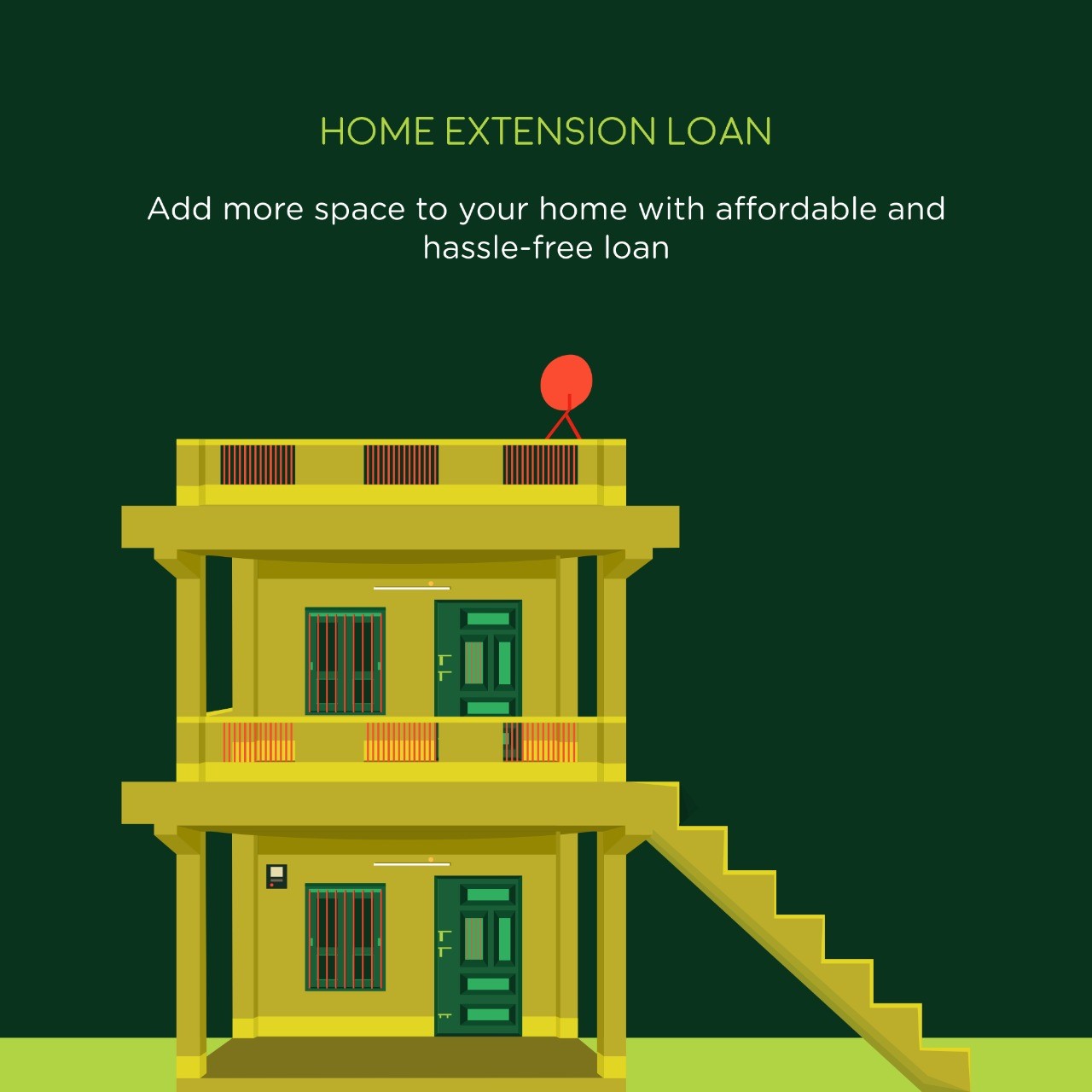 Let us first understand what Home Extension Loan is? Home Extension Loan is useful when an individual wants to make structural changes to their existing house to add more living space, like adding more rooms, floors, etc. Home Extension Loan is different from Home Renovation Loan, which includes factors such as house remodelling, renovating, making repairs in the house, furnishings like bathroom fittings, waterproofing, electrical wiring, etc.

As the family grows, their needs, desires, requirements, and aspirations also tend to change with time. Sooner or later, there will be a time when the home might need some renovations or structural changes. Whether the customer wishes to put their elbow grease and do it themselves or hire a contractor to do the work, any home construction or remodelling venture can be pricey.

In particular the EWS & LIG community and the people working in the informal sector. Formal banking and financial companies do not cater to these segments and in such cases, SMHFC's Home Extension Loan can come in handy.

SMHFC is committed to cater to the unbanked population and their growing needs and aspirations. The Home Extension Loan enables our customers base to expand their homes without the burden of a huge budget.

We offer a maximum loan amount of INR. 35 lacs, with a tenure of up to 20 years. The loan interest rate starts from 10.5% onwards.

How does one take a Home Extension Loan?

To successfully take a Home Extension Loan, one can apply online by filling the simple form Loan Enquiry or call our toll-free number - 1800 1234 427.

Everybody has the right to live in a comfortable and secure home, and a Home Extension Loan can help them achieve it.
Image source-SMHFC