What is a Home Improvement Loan?
Buying/constructing a home is one part, but maintaining the house, and refurbishing it from time to time is a whole different ball game. Maintenance and enhancement of a home has multiple elements and associated costs. For most individuals, improving your existing house either means eating out of your savings or compromising on other planned expenditure.
This is where a Home Improvement Loan comes to the rescue! A Home Improvement Loan takes the burden of financing off you, so that you can invest all your time and energy in converting your existing house into your aspirational house. The loan is utilised for internal and external home renovation such as painting and whitewashing, tiling and flooring, waterproofing, plumbing sanitary work, and more.
Difference between a Home Improvement Loan and Home Purchase/ Construction Loan?
In simple words, a Home Purchase/ Construction loan is used for purchasing a house or constructing one. But every house needs maintenance and enhancement every few years. This is where the Home Improvement Loan comes into picture. While both are essentially housing loans, it's only the end use which is different.
Home Improvement Loan gives you the freedom to ideate and implement changes related to home makeover and fund its repairs.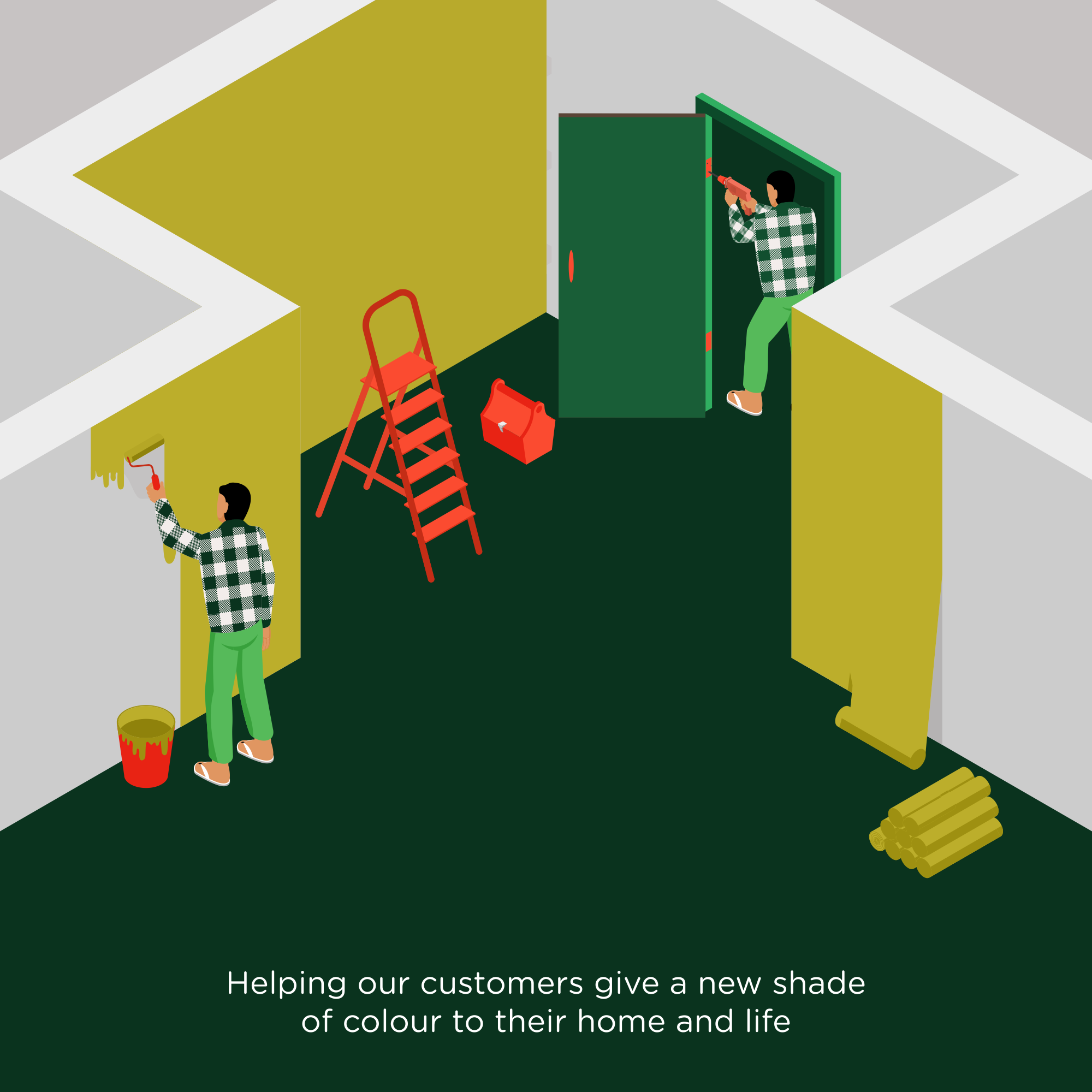 How is a Home Improvement Loan different from a Personal Loan?
A Personal Loan is generally an unsecured loan, whereas a Home Improvement Loan is a secured loan. Some differences between the two are:
1. A Home Improvement Loan generally provides a higher quantum of finance in comparison to personal loan. Hence, this is a suitable option for those customers who want a higher loan amount.
2. Home Improvements Loan are generally provided at lower interest rates in comparison to Personal Loans.
3. Customers have the option to avail Home Improvement Loan for longer tenors in comparison to Personal Loans. Longer tenors allow customers to spread their expenses over a longer time frame, thereby reducing the EMI amount, and enabling them to be in control of their finances.
What kind of changes/ home improvements can be done using Home Improvement Loan?
Home Improvement Loan has two broad applications:
1. Renovation: Want to enhance the appearance of your existing house? Or improve the functionality of your home? If yes, then Home Improvement Loan is a perfect fit for you. Customers can avail a Home Improvement Loan to finance costs associated with renovation like plastering, painting, flooring, electrical work, RCC slab casting, changing doors / windows and much more!
2. Extension: Does your existing home feel a bit small to meet your needs? Worry not! Extension loans can be used to increase the carpet area of your existing residential dwelling. Some common extension types are adding a new floor to your existing premises or adding additional room(s).
Why opt for Home Improvement Loans from Svatantra?
Svatantra Micro Housing Finance Corporation Ltd. (SMHFC) understands that each customer has a different requirement. Our Home Improvement Loans are designed keeping the customer in mind. Hence, we provide tailor-made loan products like Home purchase loans and other loans.
To know more about your eligibility and avail loan, feel free to contact us on our toll free number or through our website.

Toll free number: 1800 1234 427 and email id : contact@mhfcindia.com