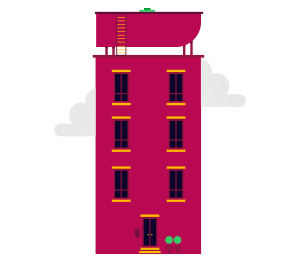 Avail loans for purchasing house in SMHFC approved private or government projects in India.
Loans also available for purchasing an under construction / new / existing residential property of your choice in India where SMHFC has a presence.
Maximum loan amount is Rs. 25 lakhs and maximum tenure is 20 years
Loans can be covered under CLSS if the property fits into CLSS eligibility criteria
Loan Terms
Loan Amount
Minimum Rs. 1 Lakh & Maximum Rs 25 lakhs Higher amounts can be considered on exception basis.
Tenor
Maximum 20 Years
Interest Rate
Home Purchase Loans - 10.5% p.a. to 14% p.a. (Floating Rate linked to SMHFC PLR - currently 13%). Lower or Higher rates would be at the discretion of the management.
Processing Fee
CLSS Eligible Customers - Processing fees or out of pocket expenses associated with the application will be recovered as part of the loan amount - as per NHB guidelines.
Non CLSS Customers - Maximum 3%+ GST of the loan amount.
Prepayment Charges
Nil.
Cheque Bounce Charges
Rs. 500 + GST per event
Statement Charges
Rs. 500 + GST (In case of hard copy is requested)
Late Payment Charges
2 % per month on the amount due
Document Retrieval Charges
Rs. 500 per document or Rs. 1000 for all documents + GST
List of Documents (LOD) / Foreclosure Letter Charges
LOD - Rs. 500 + GST Foreclosure Letter - Rs. 500 + GST
Incidental Charges for recovery of delayed payments
At Actuals
Cheque Handling Charges
Rs. 150 + GST per transaction (only for overdue collections)
Cash Handling Charges
Rs. 300 + GST per transaction (only for overdue collections)
Loan to Value
Maximum 85%
Security
Equitable Mortgage (by deposit of title deeds) on the property being financed. A registered mortgage may be insisted upon wherever necessary.
Repayment
Through customer's electronic standing instruction (NACH) for all Equated Monthly Installments (EMIs)
MITC
SMHFC will adhere to the Most Important Terms and Conditions ("MITC") on all loans as prescribed by the National Housing Bank.
Other Conditions
SMHFC will facilitate customers to take a mortgage redemption policy through SMHFC's tie up with HDFC Life. The exact insurance amount will depend on the age, loan amount & loan tenor.