Commercial Property
Loan (NRP)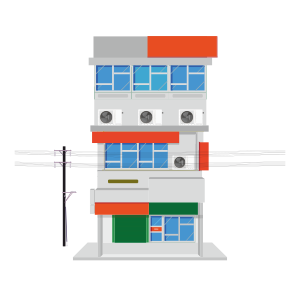 If a customer wants to start a business, SMHFC's Commercial Property Loan (NRP) will allow them to purchase a place/ property to kickstart business/ work.
With Commercial Property Loan (NRP), customer can purchase or construct a commercial property.
Get loan of upto Rs. 35 lakh with maximum tenure of 15 years.
Rate / terms could be subject to change at management's discretion
Get In
Touch
Planning to take a loan
Get our SMHFC App
Reach to our toll free no.
Explore Our Similar
Products